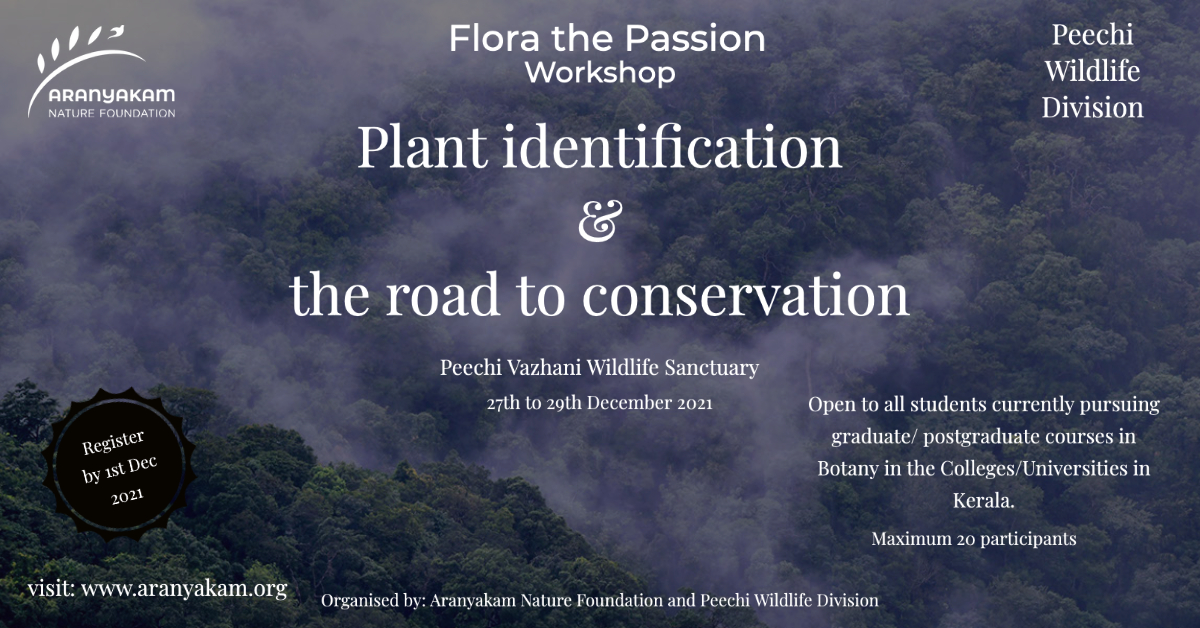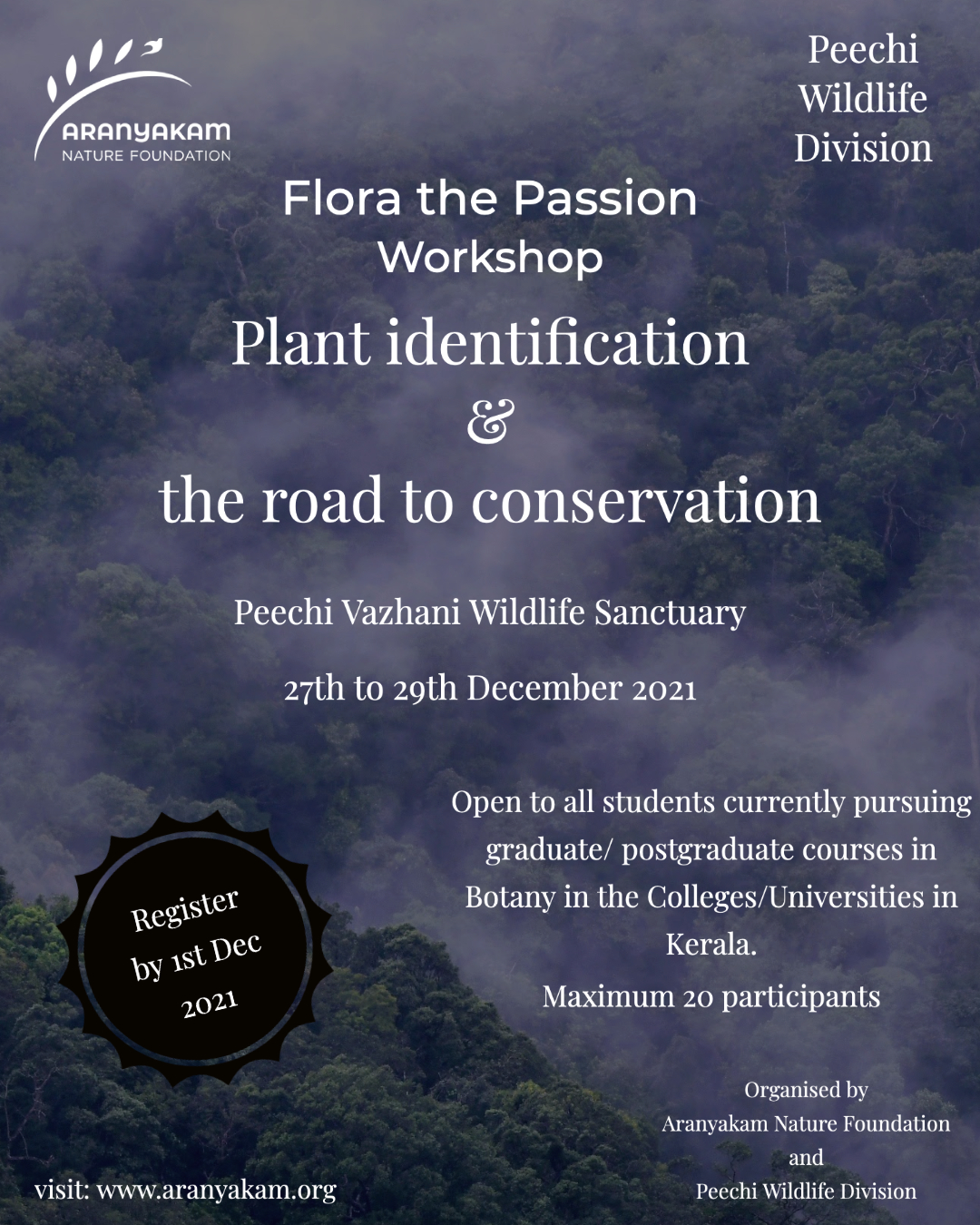 For the general public, wildlife conservation is synonymous with the conservation of megafauna. The threatened floral species fighting for survival around us are barely spared a moment's thought. We believe that the first step towards broadening the scope of nature conservation to include plant conservation is increasing public awareness.
This December Aranyakam Nature Foundation along with Peechi Wildlife Division brings to you a hands-on workshop to fine-tune your plant identification skills. The workshop will include interactive sessions with experts in the field, an opportunity to explore the KFRI arboretum, palmetum, and medicinal plant garden as well as a field trip into the Peechi-Vazhani Wildlife Sanctuary.
You will also be able to interact informally with the resource personnel and learn directly from their experiences. Ultimately you will learn how to take your knowledge to the community and increase public awareness and engagement in nature conservation.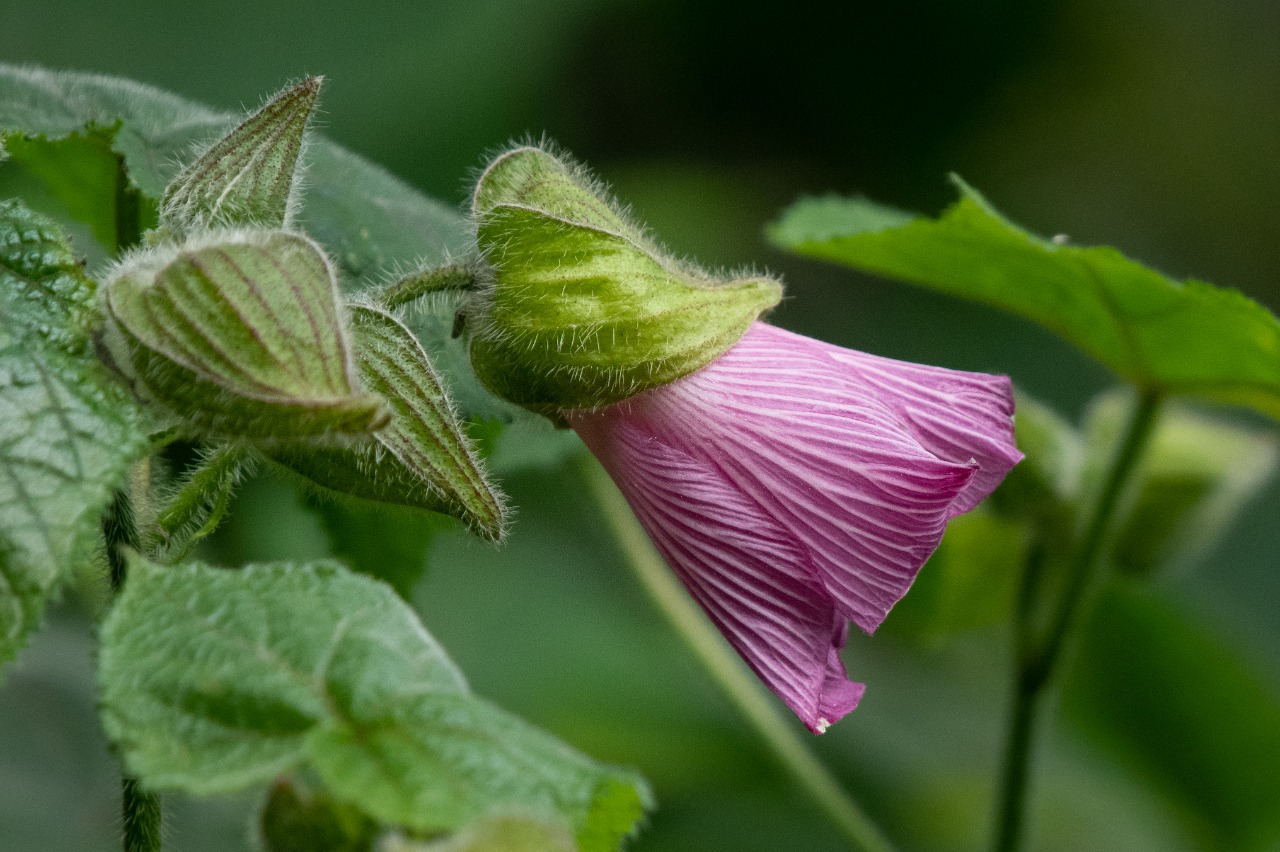 Date
27th to 29th of  December 2021
Reporting: 27/12/2021 5:00 PM, Peechi Wildlife dormitory at Vilangannur.
The workshop ends: 29/12/2021 2:00 PM
Venue
Peechi-Vazhani Wildlife Sanctuary, Thrissur, Kerala
Audience
Students currently pursuing graduate/ postgraduate courses in Botany from colleges/universities in Kerala.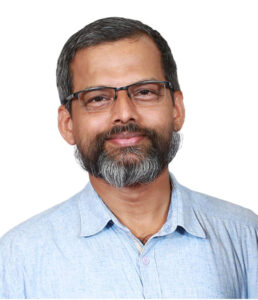 Dr. K. P. Rajesh
Assistant Professor, The Zamorin's Guruvayurappan College, Kozhikode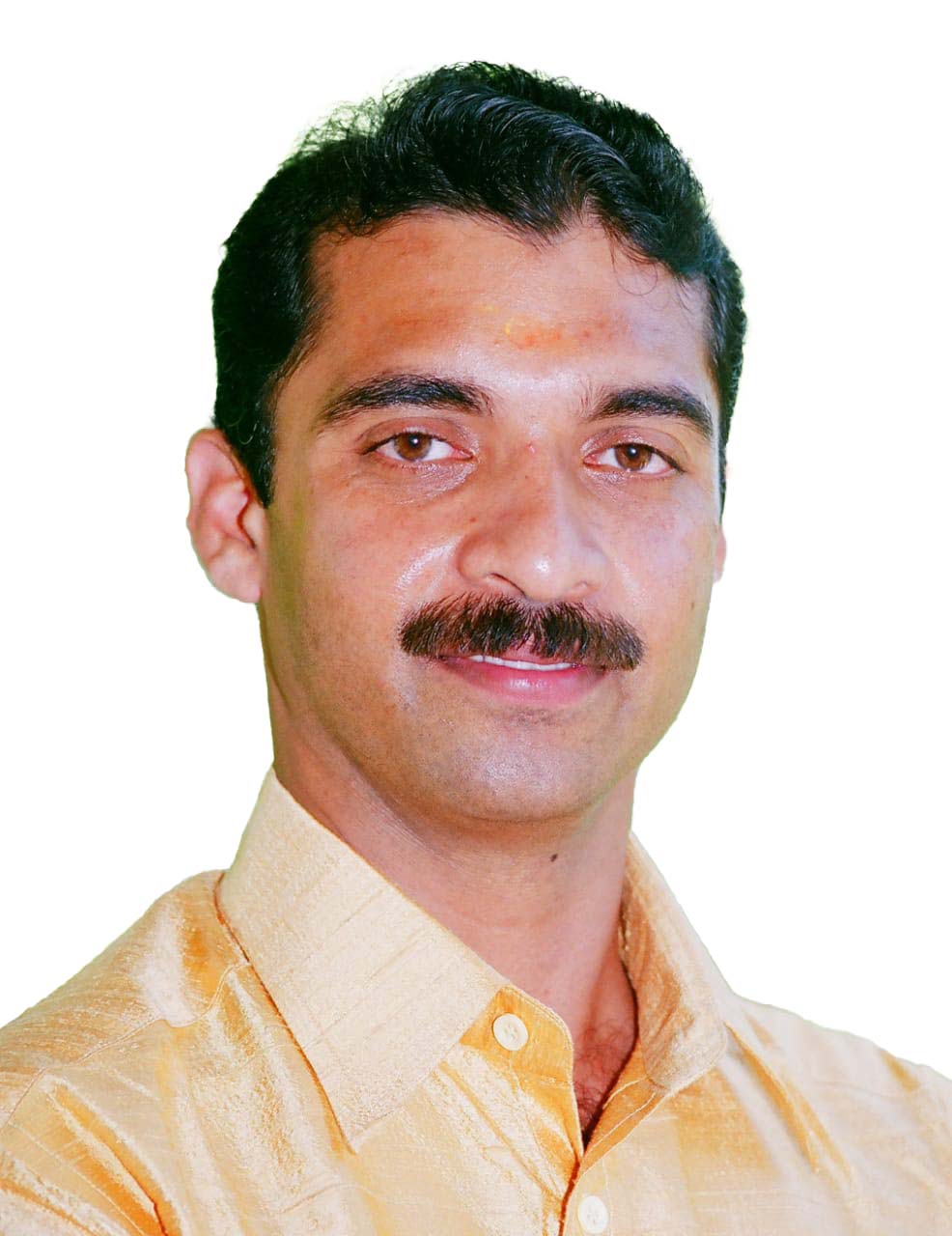 Dr. P. Sujanapal
Scientist, Kerala Forest Research Institute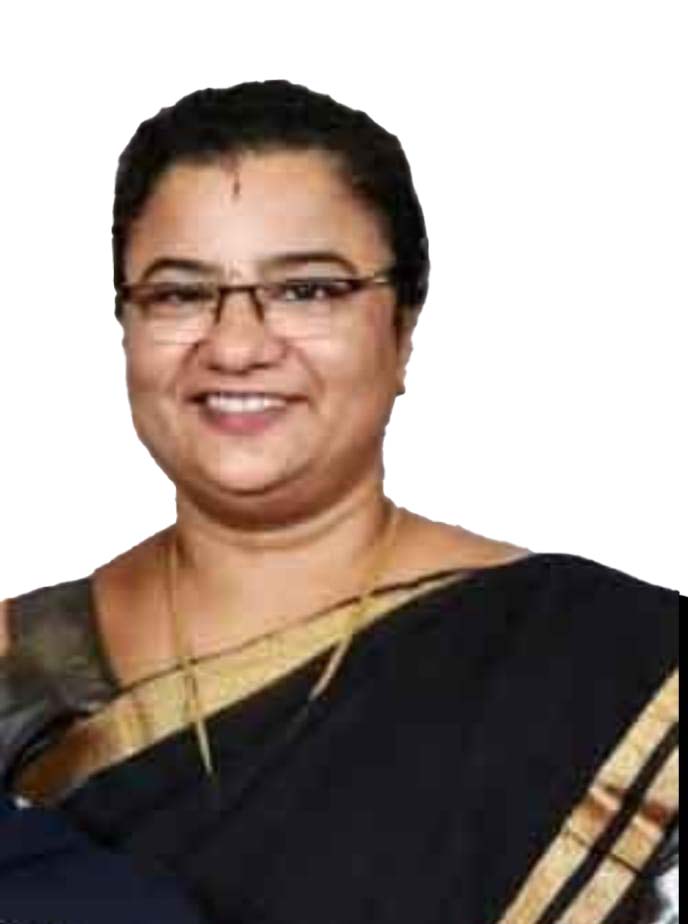 Dr.  Manju C. Nair
Assistant Professor, The Zamorin's Guruvayurappan College, Kozhikode
More Details
Maximum 20 students can participate in the workshop
Interested students need to register before 1st December 2021
The workshop fee will be Rs 500 per head, which will cover all expenses related to the workshop
How to Reach
Peechi wildlife dormitory is 20 KM from the nearest railway station at Thrissur
Regular buses are available from Thrissur to Peechi.
The dormitory is in the Peechi wildlife sanctuary office complex located at Vilangannur.
Download brochure
Download the brochure of the programme
Workshop Guidelines
Plant identification workshop is an educational activity, not a picnic, outing, or adventure activity.
Registration of participants will be on a first-come basis on payment received from the participant.
Participants need to carry a proof of identity along with a declaration form which will be sent to the registered participants.
All participants should be staying for the complete duration of the camp.
A basic vegetarian meal will be provided
Wear colors that blend with the forest – khaki, brown, and olive green are ideal colors to wear in a protected area.
Bring rain gear such as raincoats, rain pants, and umbrellas
Do not carry music systems in the camp or  during the field visit
Do not use perfumes during the camp
Do not carry any inflammable articles and do not light fire in the forest area
Do not feed or tease any wild animals
Do not collect anything from the protected areas
Smoking or consuming alcohol is strictly prohibited in the camp.