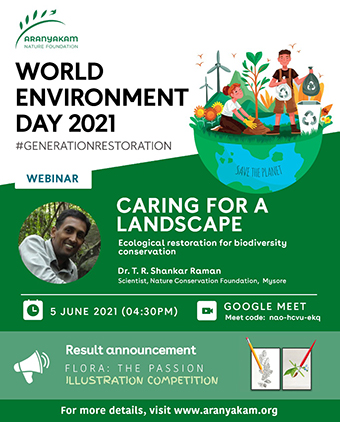 CARING FOR A LANDSCAPE: Ecological Restoration For Biodiversity
About speaker:
Dr. T. R. Shankar Raman is a writer and wildlife scientist with the Nature Conservation Foundation, Mysore, interested in the ecology and conservation of tropical forests and wildlife, especially in the Western Ghats. He is based at the field research station in Valparai in the Anamalai Hills. He is the author of The Wild Heart of India: Nature and Conservation in the City, the Country, and the Wild and co-author, with Divya Mudappa, of Pillars of Life: Magnificent Trees of the Western Ghats.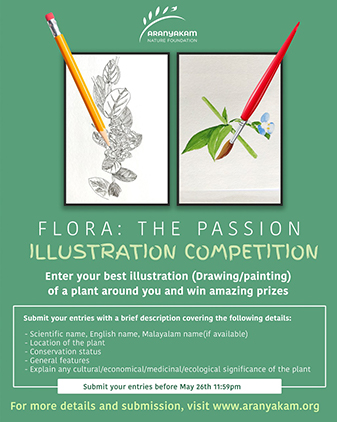 Announcing the result of Flora The Passion: Illustration Competition
Prizes will be given in the following categories.
Senior(Drawing)
Senior(Painting)
Student(Drawing)
Student(Painting)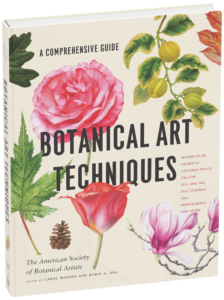 First Prize
Senior(Drawing)
Senior(Painting)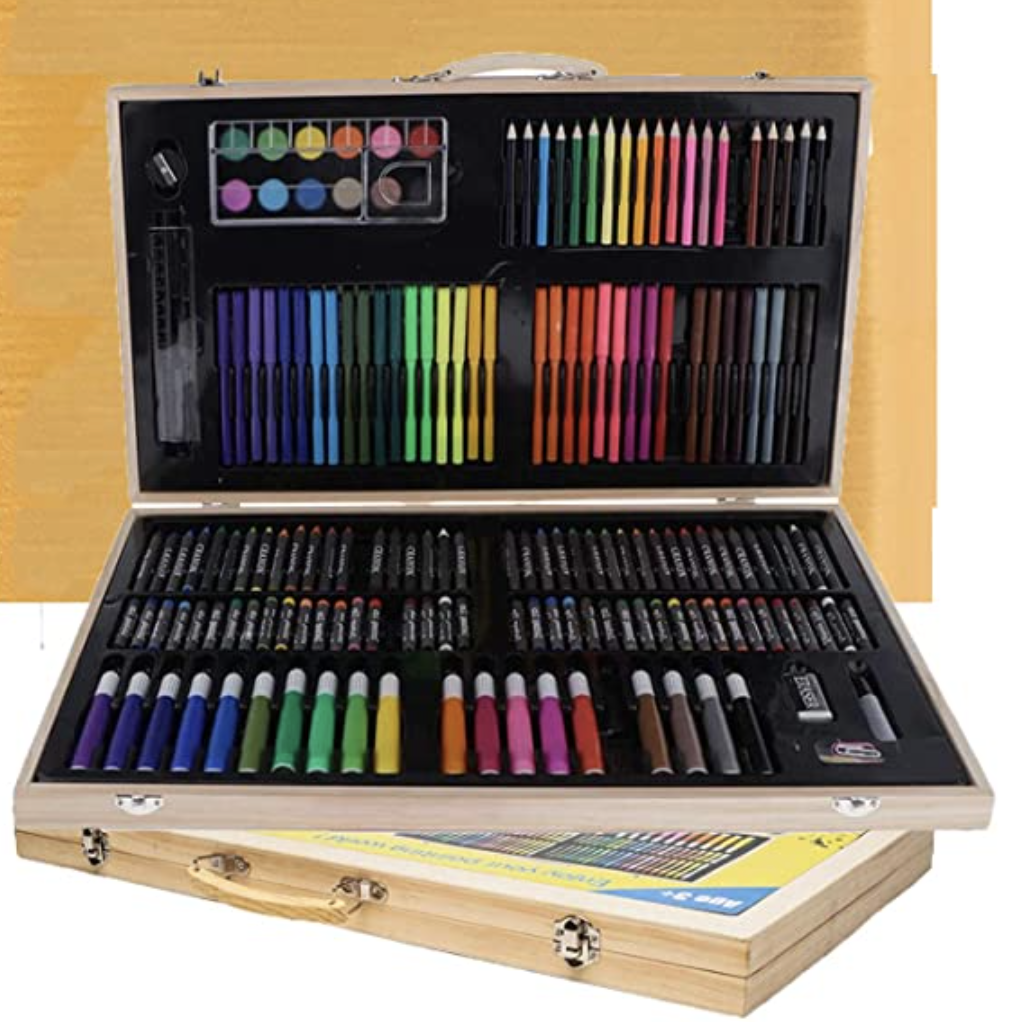 First Prize
Student(Drawing)
Student(Painting)