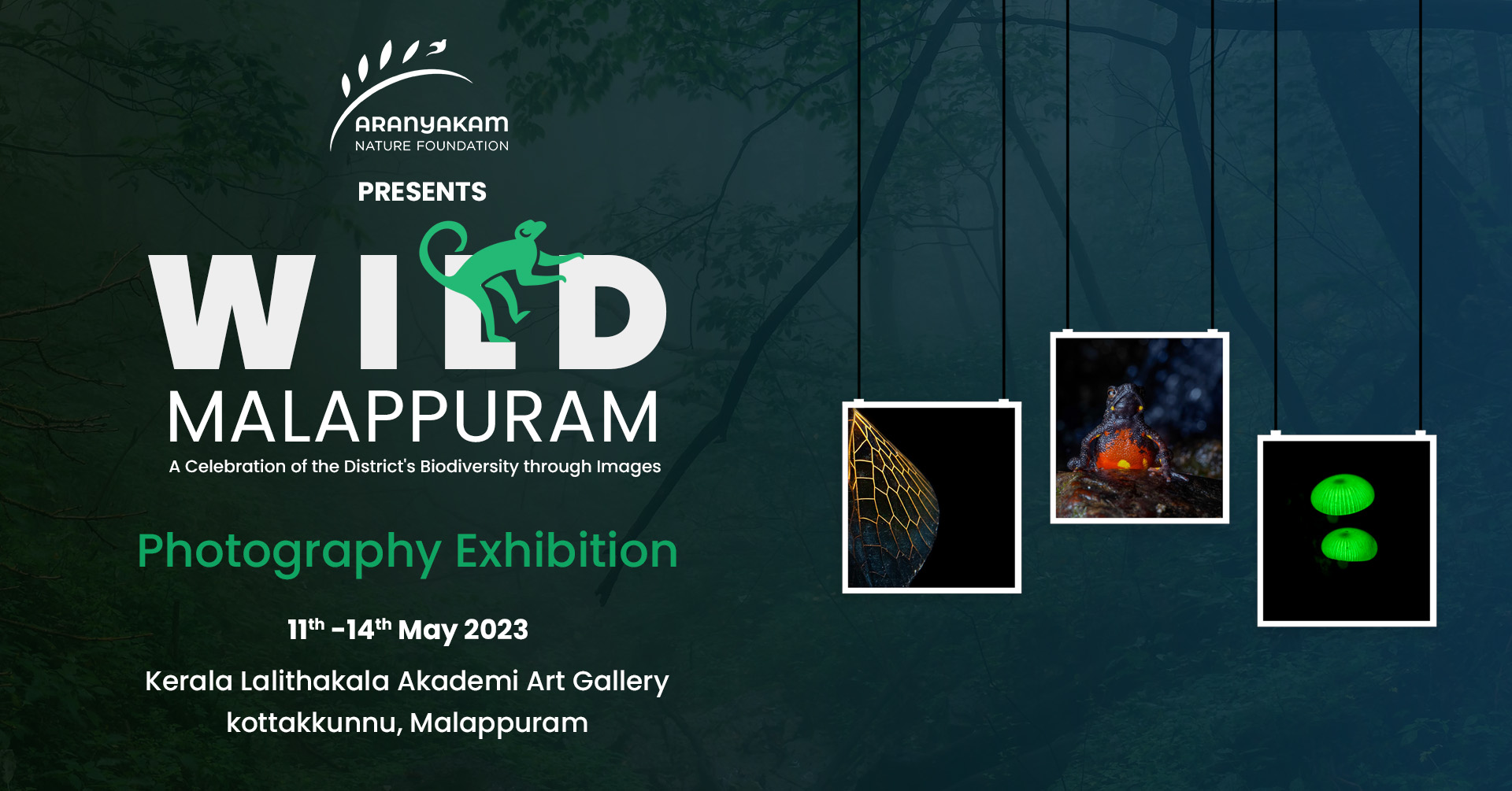 The Aranyakam Nature Foundation is conducting a photography exhibition to raise awareness about the need to safeguard the rich biodiversity of the Malappuram District.
Amazing photographs of endangered animals like elephants, tigers, leopards, and numerous other species of birds, reptiles, and amphibians will be on display.
May 11, 12,13, 14
10:00 AM to 8:00 PM
At Kerala Lalithakala Akademi Art Gallery, Kottakkunnu, Malappuram
Why Malappuram
Malappuram is enriched with many different kinds of ecosystems, providing shelter to a rich diversity of plant and animal life.
Which includes coastal areas, grasslands, wetlands, and tropical forests.
The Western Ghats, of which Malappuram district is a vital part, are one of the world's 34 biodiversity hotspots.
Due to the district's elevation range (from near sea level to over 2,000 metres), it is home to a wide variety of plant and animal life.
The Western Ghats are essential for conservation efforts because they host many endemic species that can be found nowhere else on Earth.
Many plant and animal species, including some that are critically endangered, rely on these habitats for survival.
The region's rich biodiversity relies on the conservation of its natural habitats. It is crucial that these natural areas be preserved in order to ensure the survival of the region's endemic plant species.
We hope this exhibition will inspire people to do something to safeguard these priceless creatures and the places they call home.
Overall, the Wildlife Photography Exhibition is a fun and educational way to gain insight into the region's rich biodiversity and the significance of ongoing conservation efforts.