SOUTH WAYANAD — A pioneering amphibian and reptile census has just culminated in the South Wayanad Forest Division, revealing an astonishing array of biodiversity.
The expedition spanned from September 1-5, meticulously covering 296 square kilometers across 17 specialized camps. Spearheaded by the Kerala Forest Department, the South Wayanad Forest Development Agency, and the Aranyakam Nature Foundation, it was augmented by the expertise of renowned institutions like the Kerala Forest Research Institute and Calicut University, supported by myriad volunteer organizations.
The survey's inaugural ceremony on 1st September witnessed Mrs. Shajna A, South Wayanad's Divisional Forest Officer, along with the South Wayanad Forest Development Agency's CEO, kickstarting the program at Sultan Batheri Gaja IB. The event was further graced by the globally renowned wildlife photographer, Mr. Dhritiman Mukherjee, who conducted a masterclass for forest officials, illuminating the nuances of nature photography and its pivotal role in conservation. Esteemed personalities such as Dr. Sandeep Das, Dr. Rajakumar, and Mr. Nitin Diwakar also led an insightful workshop on the same day.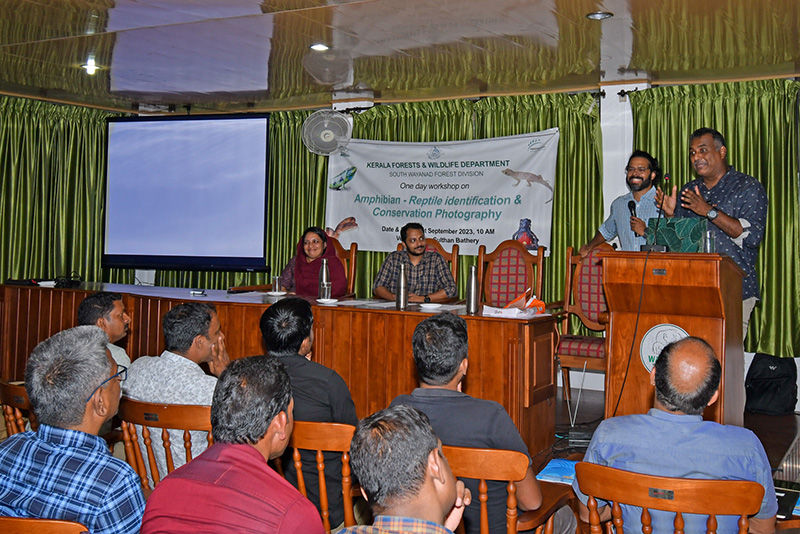 Among the riveting discoveries was the mesmerizing Astrobatrachus Starry Night Frog, bearing a constellation of blue dots on its obsidian body. The Miniature Night Frog also made its presence felt, standing proudly as India's tiniest frog. The survey also cast a spotlight on the endangered Malabar Torrent Toad and the vibrant Red Stream Toad. A special note was made of the Wayanad Piligiriyan Naked Dancing Frog, previously only associated with the higher reaches of the Wayanad Wildlife Sanctuary.
Interestingly, the survey commenced with the recording of the Green Tree Frog and culminated with a compendium of 59 amphibians, of which over 80% are uniquely found in the Western Ghats. Mr. Nitin Diwakar, reflecting on this array of species, lauded the South Wayanad Division for its biodiversity, surpassing even well-known sanctuaries due to its diverse habitats.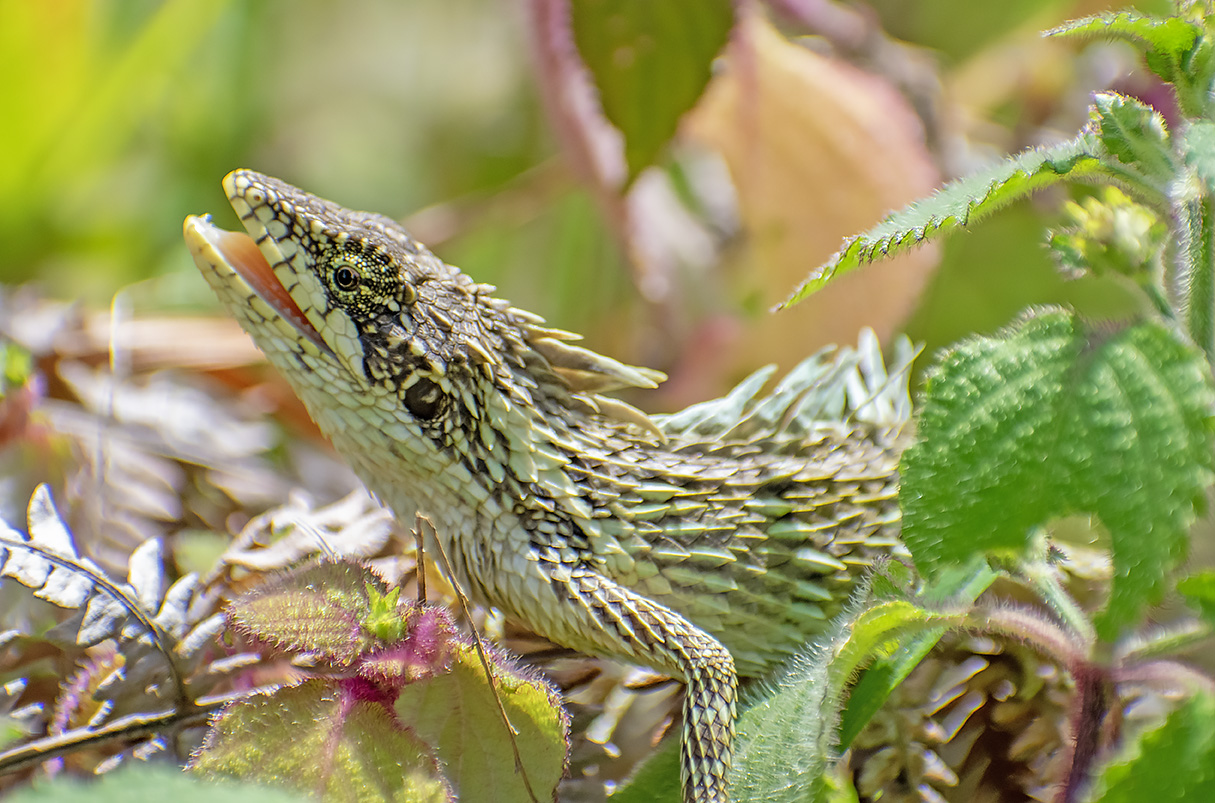 On the reptilian spectrum, the findings were equally awe-inspiring. A majority of the reptiles, 21 to be exact, are unique to the Western Ghats. Species like the Wayanad Dravidogecko, Nilgiri Spiny Lizard, and the Nilgiri Forest Lizard added depth to the survey's significance. The presence of shieldtail snakes, predominantly from Wayanad, brought forth the region's crucial role in global conservation discussions.
Dr. Sandeep Das, delving into the significance of the results, emphasized the pressing need for comprehensive studies on these reptilian species. He advocated for a broader outreach, addressing myths and fears, to ensure that these ecological treasures are revered and protected.
Echoing this sentiment, DFO Smt. Shajna A emphasized the role these species play, from regulating insect populations to acting as environmental indicators, and championed a holistic approach to their conservation.
South Wayanad's recent exploration showcases not just its biodiversity but also sets a benchmark for collaborative conservation. This survey transcends mere numbers, fostering respect for the rich tapestry of life that shares our planet.
For further insights or collaborations, please reach out to:
– Shajna A, DFO South Wayanad: +91 94953 67626
– Dr. Sandeep Das: +91 6282897824
– Dr. Rajkumar KP: +91 9747378086
– Mr. Clince P Jose, Wildlife Biologist: +91 8129554239