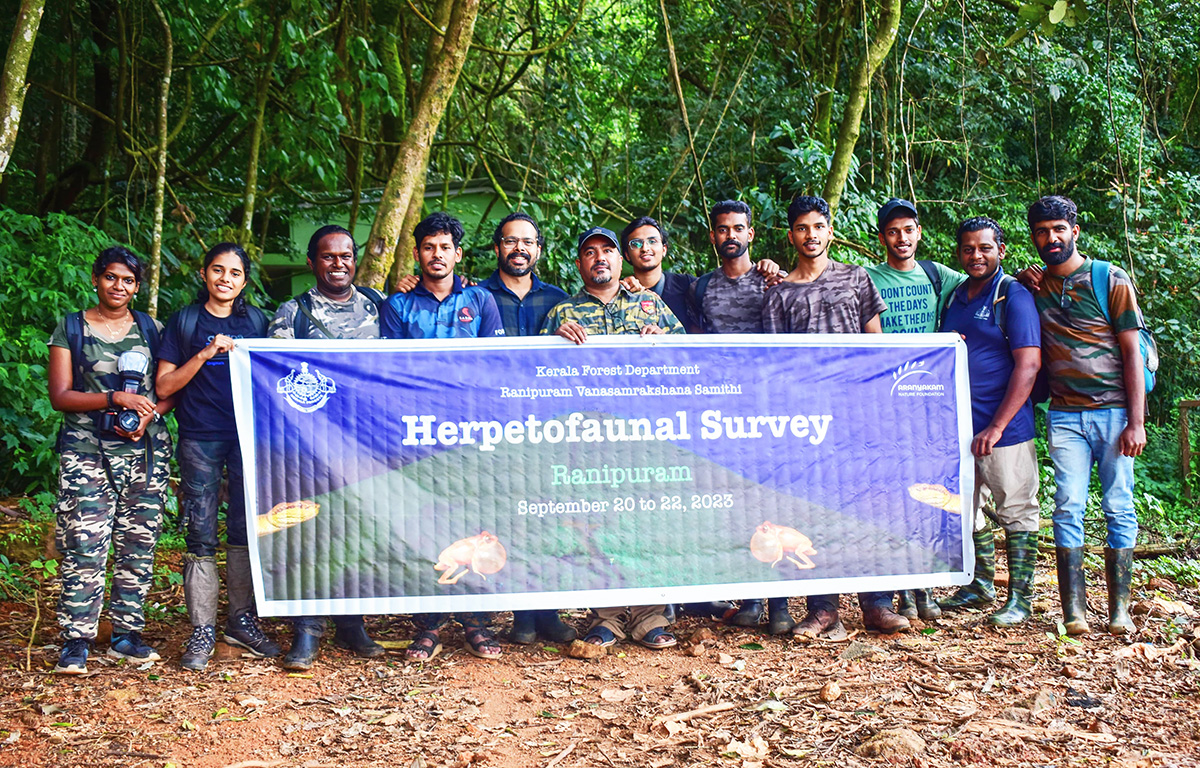 RAJAPURAM – The biodiversity of Ranipuram has been thrust into the limelight following a comprehensive survey that uncovered about 100 rare species of reptiles and amphibians. Orchestrated by a trifecta of organizations—the Kerala Forest and Wildlife Department, the Ranipuram Vanasamrakshana Samithy, and the Aranyakam Nature Foundation—this effort marks a monumental stride in understanding the unique herpetofauna of the region.
The survey was led by herpetologist Dr. Sandeep Das and Kerala Forest Department's Snake rescue guideline master trainers KT Santhosh Panyal and Joju CT who combined their expertise to delve deep into the habitats of Ranipuram. Their endeavors weren't solitary; a parallel initiative saw roughly 200 individuals, ranging from wildlife enthusiasts to locals, engaging in a wildlife rescue training session on September 21. The drive was kicked off by Deputy Conservator of Forest P Dhanesh Kumar, with Divisional Forest Officer K. Ashraf K shedding light on the broader goals and significance of the effort.
The species documented during this survey aren't just numerous; they're noteworthy. The Coorg yellow leaf frog, the Kudremukh leaf frog, Blaira ornata, and the Rhabdops olivaceus, among others, have carved out their niches in the annals of Kerala's biodiversity. Especially significant is the revelation that out of the 45 amphibians identified, a staggering 35 are exclusive to the Western Ghats—a testimony to the region's unmatched ecological richness. Alarmingly, 12 of the amphibians and five reptiles pinpointed are teetering on the brink, featuring on the IUCN Red List as endangered species.
As the news spreads, both the local community and global conservationists are abuzz with excitement. The findings serve as a crucial reminder of the fragile yet astounding biodiversity in our midst and underscore the paramount importance of bolstering conservation efforts to safeguard these rare species for generations to come.