The Munnar Wildlife division includes Eravikulam National Park, Chinnar Wildlife Sanctuary, and the Shola National Parks. Among these protected areas, the Pambadum Shola National Park was formed in the year 2003 and has an area of just 11.69 km2. It is located in Devikulam taluk, Idukki, and lies in the eastern portion of the high ranges of the Southern Western Ghats. It is a watershed area for the streams that supply water to the Vattavada valley. 
The importance of the National Park lies in the Shola ecosystem that supports a significant population of locally endemic species. Therefore, it serves as a field laboratory for conservation education and research. Additionally, Pambadum Shola National Park forms a corridor between Kannan Devan Hills and the Palani Hills of Tamil Nadu and is contiguous with Anamala Tiger Reserve, Eravikulam National Park, and Chinnar Wildlife Sanctuary.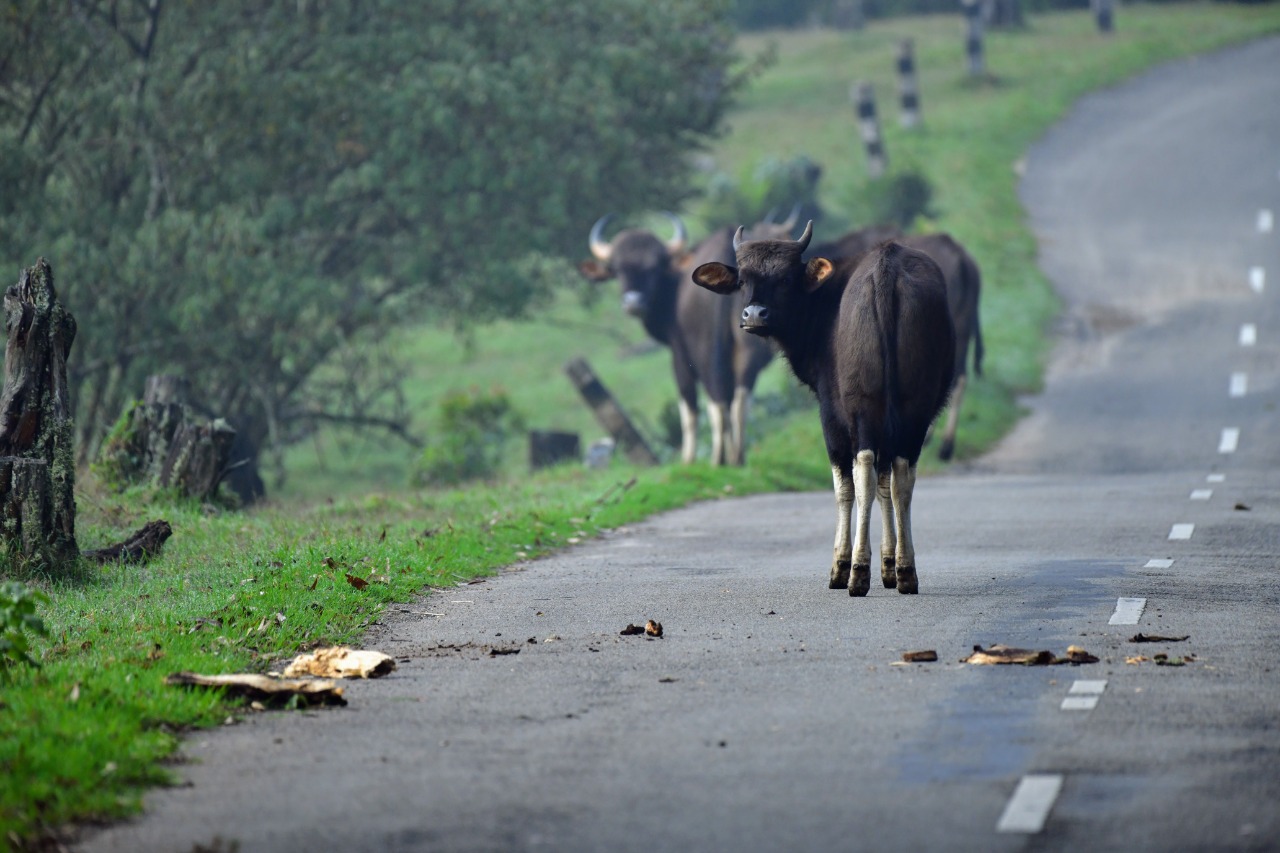 Gaurs on the road Photo: Dhruvaraj S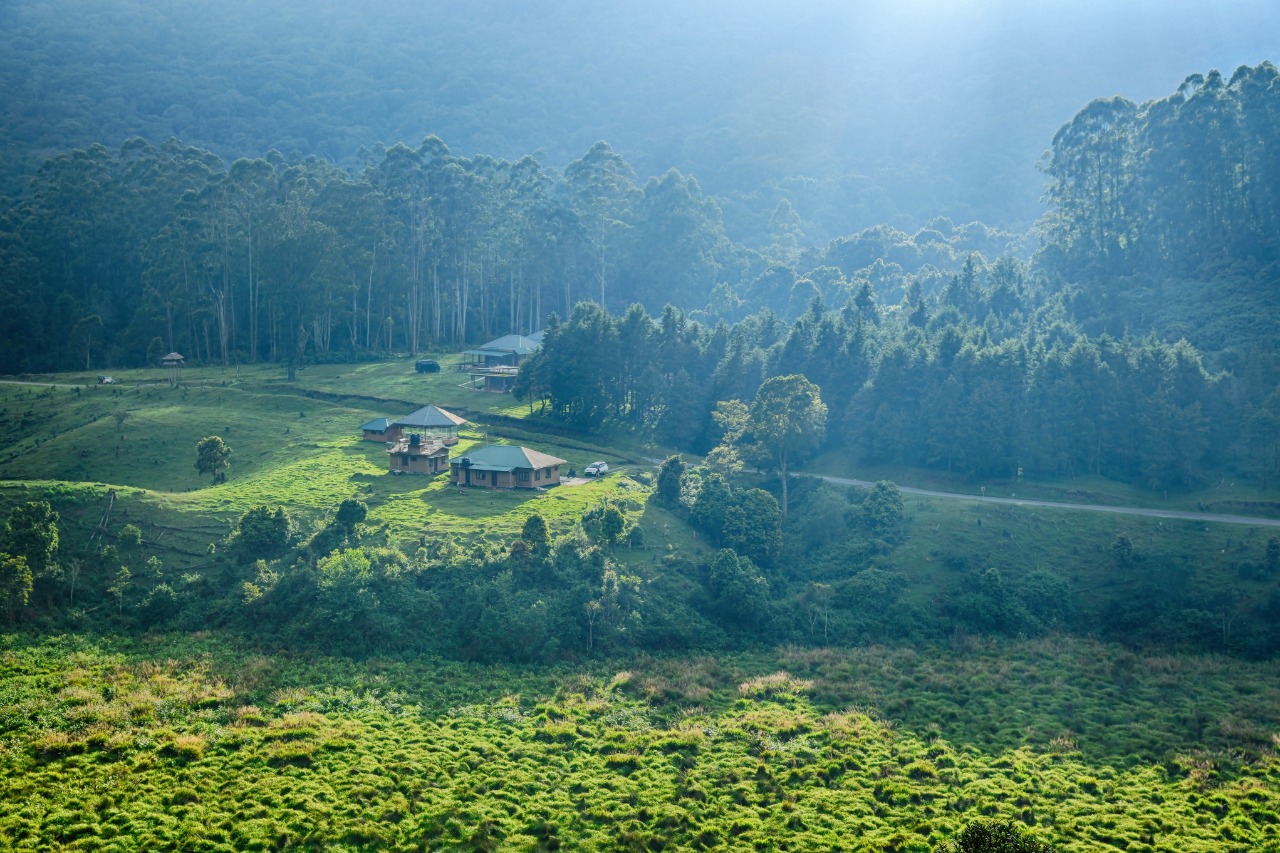 Flora
The two very distinct types of vegetation found in the Park are the Shola forests and grasslands. The major vegetation types are: 
Shola forest (Southern montane wet temperate forest)

Grassland (Southern montane wet temperate grassland)

Transition forest (Southern subtropical board-leaved hill forest)

Shrublands
351 species of plants have been identified from the Park. 165 species (49%) of these are endemic.
Fauna
The Park is home to 31 species of mammals. While sightings of the Malabar Giant Squirrels and Nilgiri Langurs are common in the park, the area is also a good habitat for the elusive Nilgiri Marten, a species endemic to the Southern Western Ghats. It is listed as 'Vulnerable' on the IUCN Red List of Threatened Species and is considered as the Flagship species of the Park. 
114 species of birds, 16 species of reptiles, 17 species of amphibians, and 85 species of butterflies have also been reported from the park.  
Tourism 
The Park has facilities for regulated tourism including an amenity center, a dormitory, and huts.  There is also a program for guided trekking in the Park. 
How to reach: 
Closest town: Munnar town
Nearest railway station: Aluva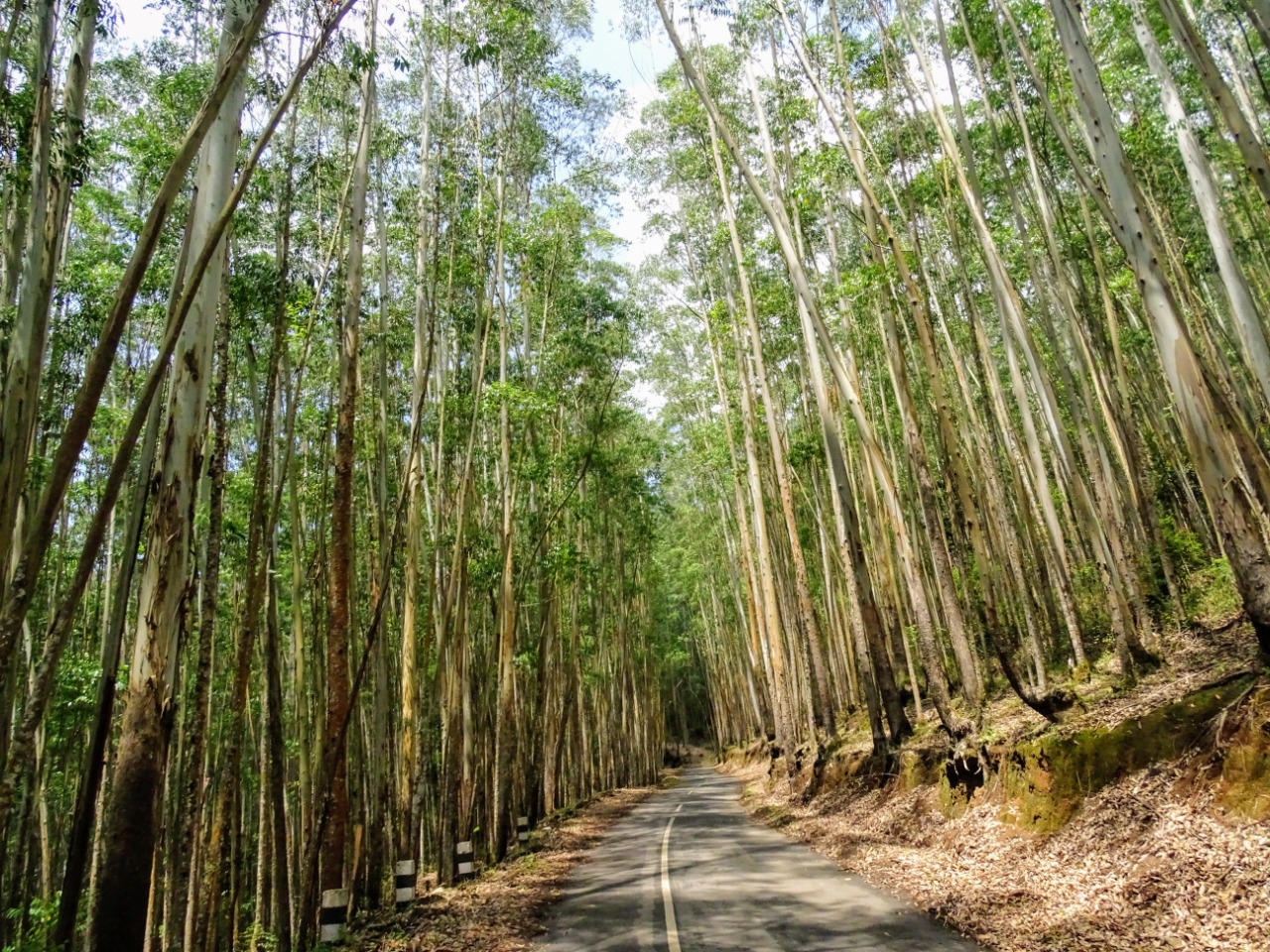 The road trough the park Photo: Dhruvaraj S