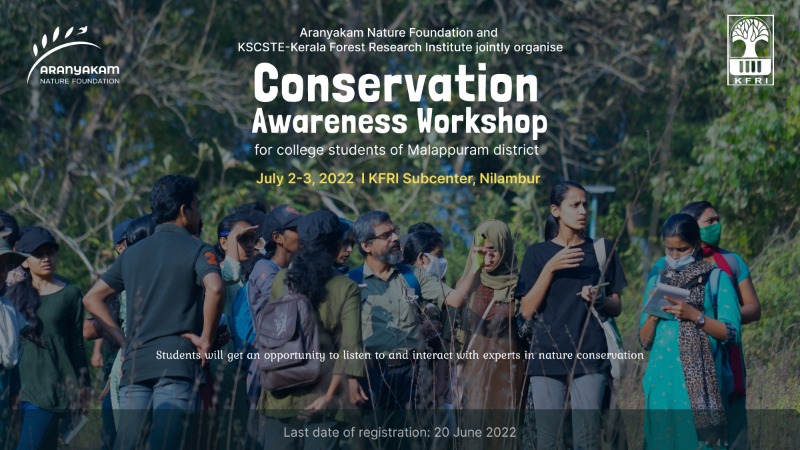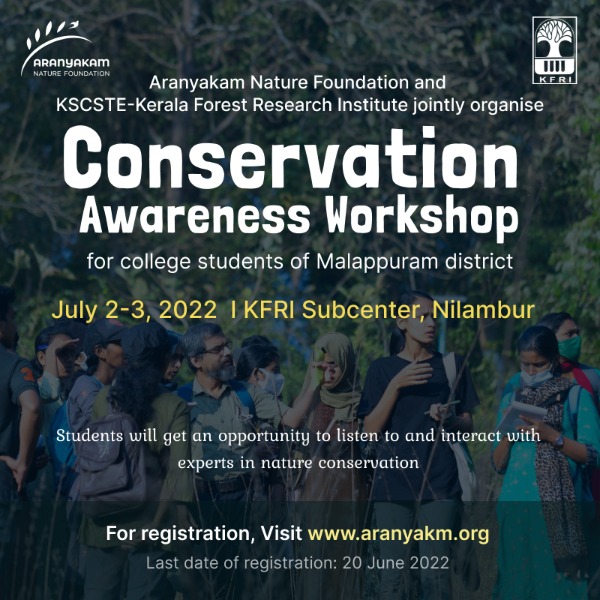 With the aim of inculcating appreciation of nature, natural resources, biodiversity and its importance, a 2-day nature awareness workshop is being organised by Aranyakam Nature Foundation in collaboration with KSCSTE Kerala Forest Research Institute.
The programme will be an excellent opportunity to stimulate joyful, enlightening insights and experiences for the students igniting enthusiasm and love for nature.
Activities would include classroom lectures and field visits to observe frogs, butterflies, moths and plants.
The programme is planned to provide an opportunity for college students to observe and understand life around them. It is also to "reconnect with nature" and experience its beauty and diversity.
Venue
KFRI Sub center, Nilambur
Audience
College students from Malappuram District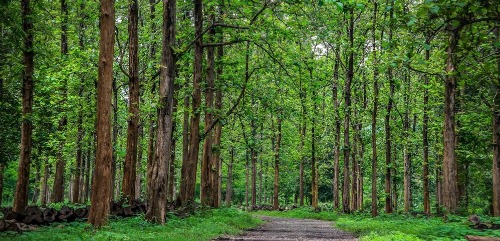 More Details
A maximum of 30 students can participate in the workshop
Interested students need to register before 20th June 2022
The workshop fee will be Rs 600 per head, which will cover all expenses related to the workshop
Participants will be selected from the applied candidates, and the selected will be informed by the 25th of June, 2022.
Accommodation will be provided in the KFRI Sub center dormitory.
How To Reach
Nearest railway station: Nilambur, about 3 km
By Bus: Around 5KM from Nilambur Bus Stand on Vazhikkadavu route.
Guidelines
Nature Conservation Awareness Workshop is an educational activity, not a picnic, outing, or adventure.
Participants need to carry a proof of identity and a declaration form provided to the selected participants.
All participants should stay for the complete duration of the workshop.
A basic vegetarian meal will be provided
Bring rain gear such as raincoats, rain pants, and umbrellas
Do not collect anything from the protected areas
Do not carry music systems in the workshop or during the field visit
Do not carry any inflammable articles.
Do not carry plastic bags during the field trip
Smoking or consuming alcohol is strictly prohibited in the workshop.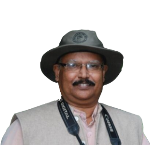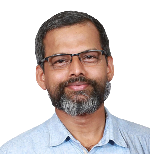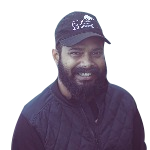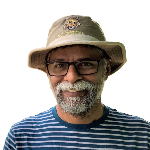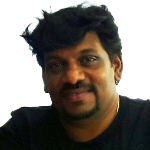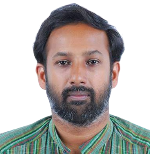 Please fill the form below to register for the workshop