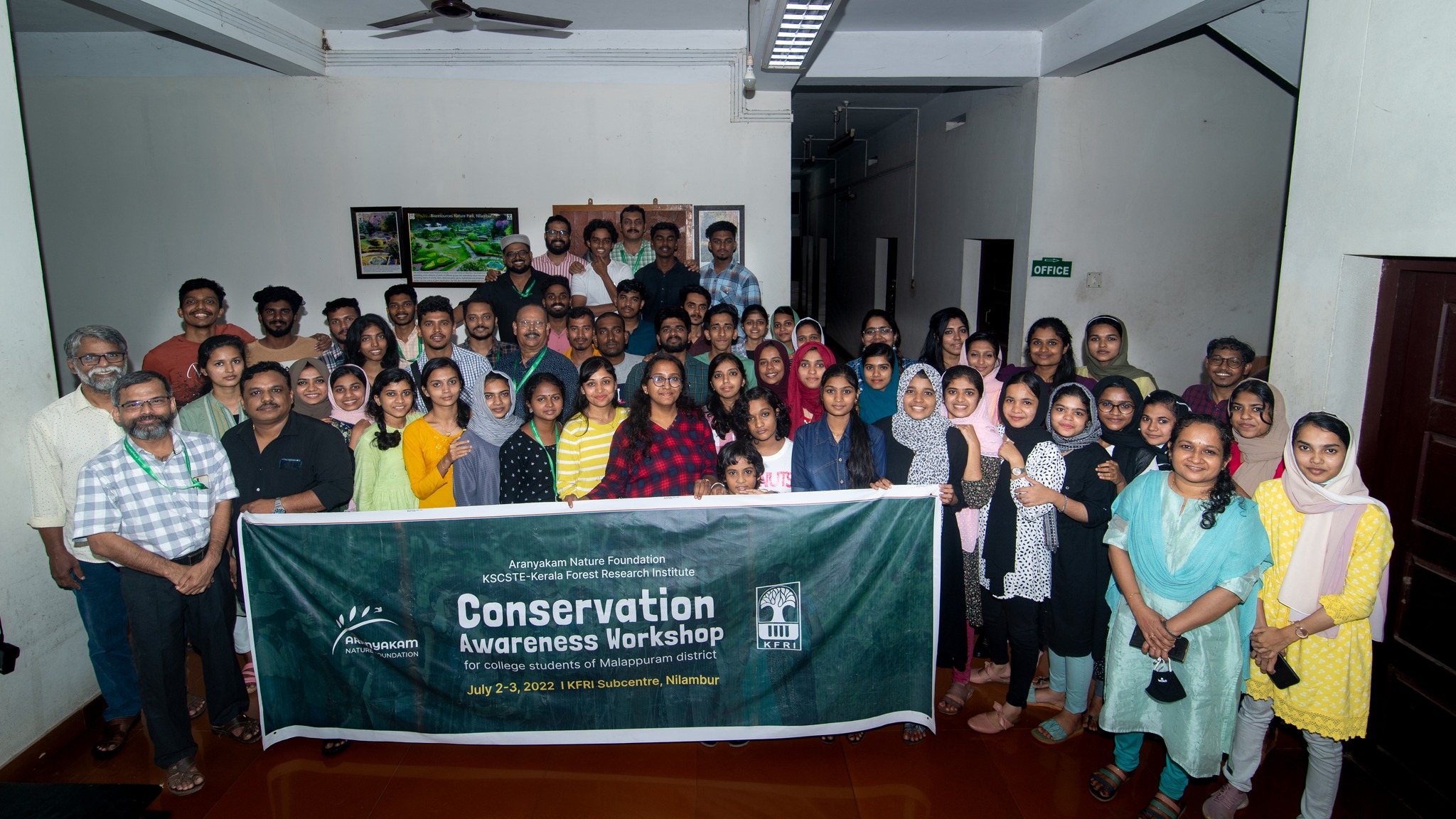 Aranyakam Nature Foundation and Kerla Forest Research Institute conducted a 2-day nature awareness workshop at KFRi Subcentre Nilambur on the 2nd and 3rd of July.
Nilambur North division DFO Mr Ashwin Kumar inaugurated the two-day workshop, and around 43 students from various colleges in Malappuram joined.
During the workshop, Dr Mallikarjuna Swamy introduced the Kerala Forest Research Institute, followed by Dr PS Easa, the chairman of Aranyakam Nature Foundation talked about conservation and its challenges. Next, herpetology researchers Sandeep Das and Rajkumar KP introduced participants to the world of amphibians and reptiles.
Dr KP Rajesh talked about the plant world, with an introduction to various common plants in Kerala especially seen in the Malappuram district. Balakrishnan Valappil, a researcher in the field of butterflies, took the class and provided practical sessions on moth watch.
Dr Anoop Das, assistant professor at Dr Gafoor Memorial MES College, Mampad explained the importance of micro-habitats
The programme concluded on the 3rd with a nature walk around the KFRI campus. Finally, Nilambur South division DFO Mr Praveen P inaugurated the valedictory function and provided certificates to the participants.