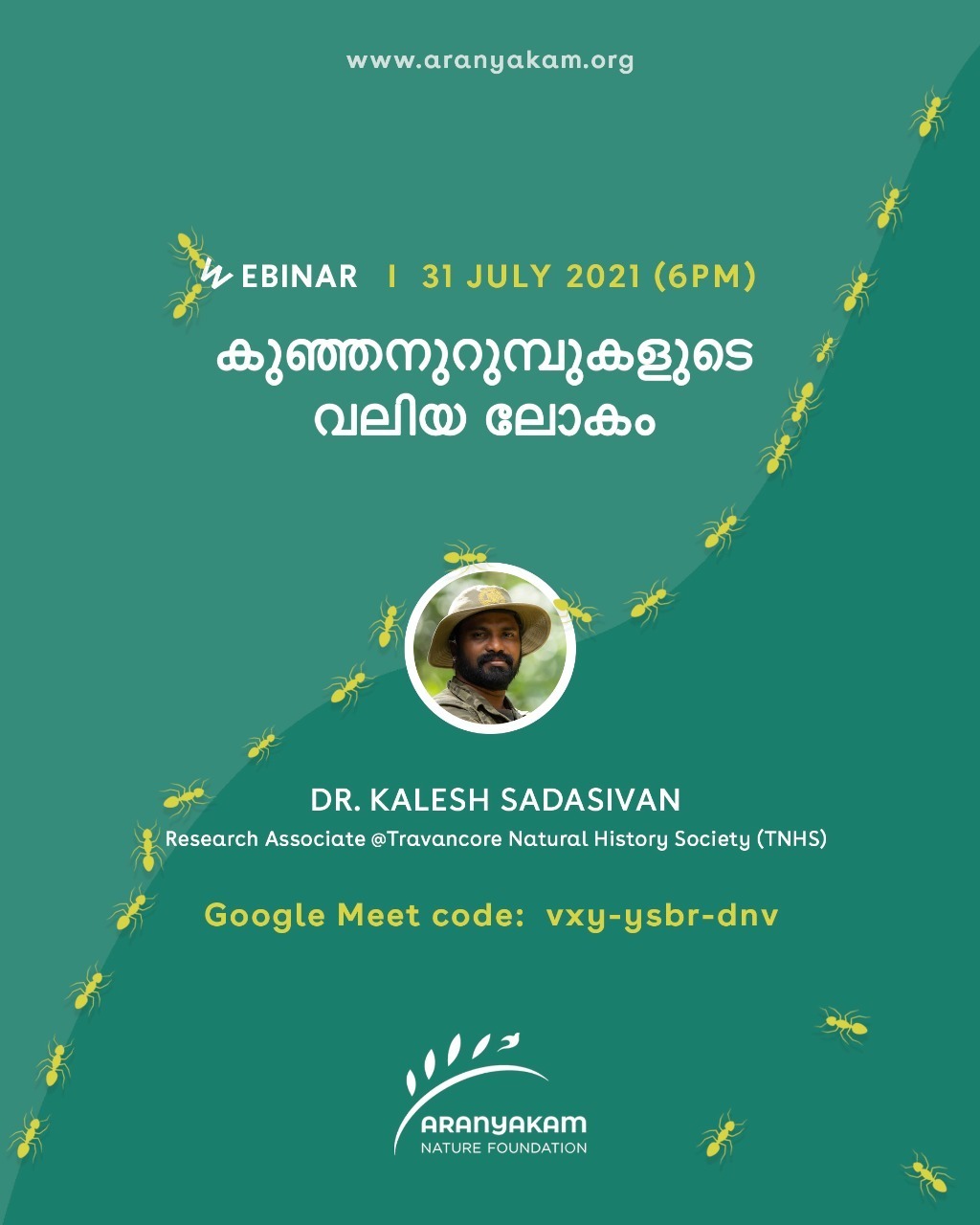 Wildlife Talks
Life of Ants – കുഞ്ഞനുറുമ്പുകളുടെ വലിയലോകം
Dr. Kalesh Sadasivan
Dr. Kalesh Sadasivan, a member of the Ants Research Group at Travancore Nature History Society(TNHS) and one of the founders of TNHS. Dr. Kalesh did extensive studies of ants in the Western Ghats and published the checklist of ants in collaboration with the Kerala Biodiversity Board. He published a book in Malayalam on the life of the ants named Urumbukal. 
In this presentation, Dr. Kalesh is covering the introduction about ants in Kerala, the ecological significance of ants, ant colonies, and predators of ants, division of labor in ants, the interaction of ants with other components of the ecosystem, invasive ants etc.
He also explains macro photography techniques for photographing ants, the basics of ant watching, tips for identifying ants.