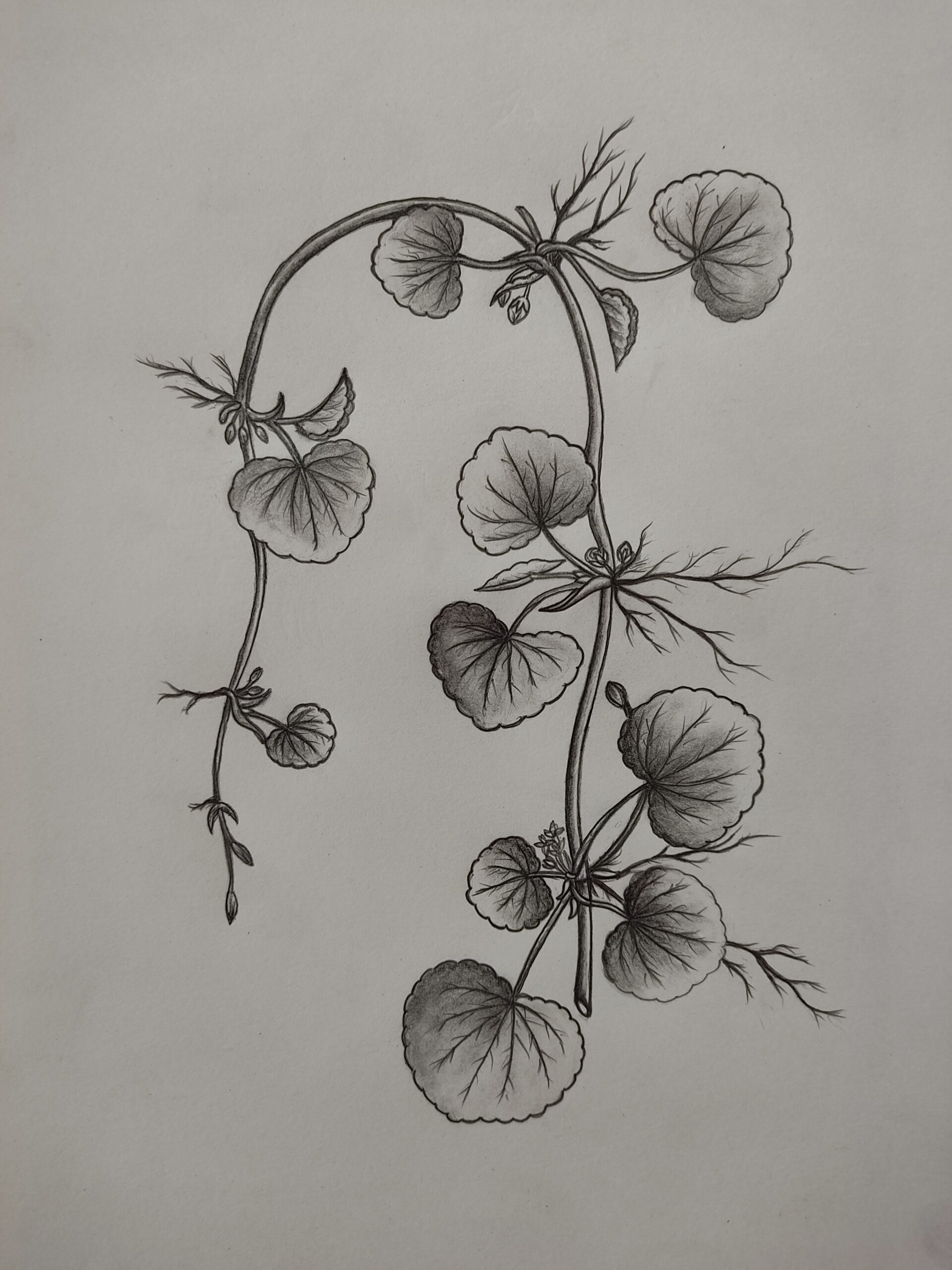 Centella asiatica
Indian pennywort
മുത്തിൾ
Vadakara
Least concern
Indigenous to Indian subcontinent, Southeast Asia. Grows in swampy areas but can cultivate in the soil as long as they are watered regularly.
Stems are slender, creeping stolons, leaves are borne on pericardial petioles. Flowers are white, born in small, rounded bunches. Each flower is partly closed in green bracts. Flowers are hermaphrodite, with five to six corolla lobes per flower. Each flower bears five stamens and two styles. Fruit are densely reticulate, ribbed, or watery fruit.
Used to treat various disorders and minor wounds. Also used in the treatment of leprosy and possess insecticidal properties.
Illustration by: Anaswara Ramachandran