The Munnar Wildlife division includes Eravikulam National Park, Chinnar Wildlife Sanctuary, and the Shola National Parks. Of these, Anamudi Shola National Park, located in Devikulam, Idukki, was constituted in the year 2003. It is located in the high ranges of the Southern Western Ghats and is only 33 km2 in size. Anamudi Shola has the largest Shola Forest patch of South India and provides the perfect opportunity to study the biodiversity of montane vegetation. The high-altitude grassland eco-restoration initiated at Pazhathottam, a one-of-a-kind project undertaken by the Kerala Forest and Wildlife Department is in Anamudi Shola National Park.
The Park is contiguous with Anamalai Tiger Reserve, Palani Hills, and the forests of Kannan Devan Hills. It is the only source of water for the Muthuvan settlements in the Park and it also forms the catchment area of Mattupetti dam and Amaravathi dam.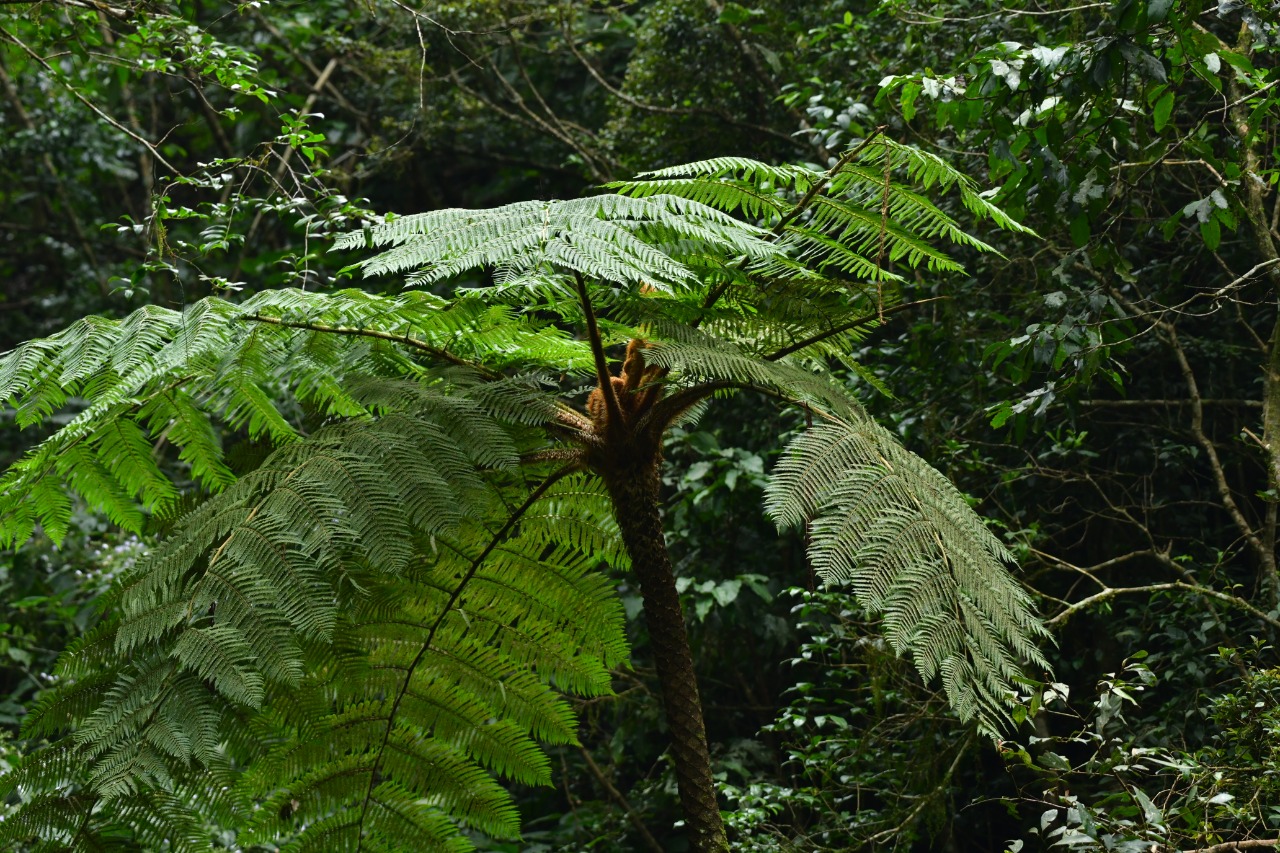 Tree Fern Photo: Dhruvaraj S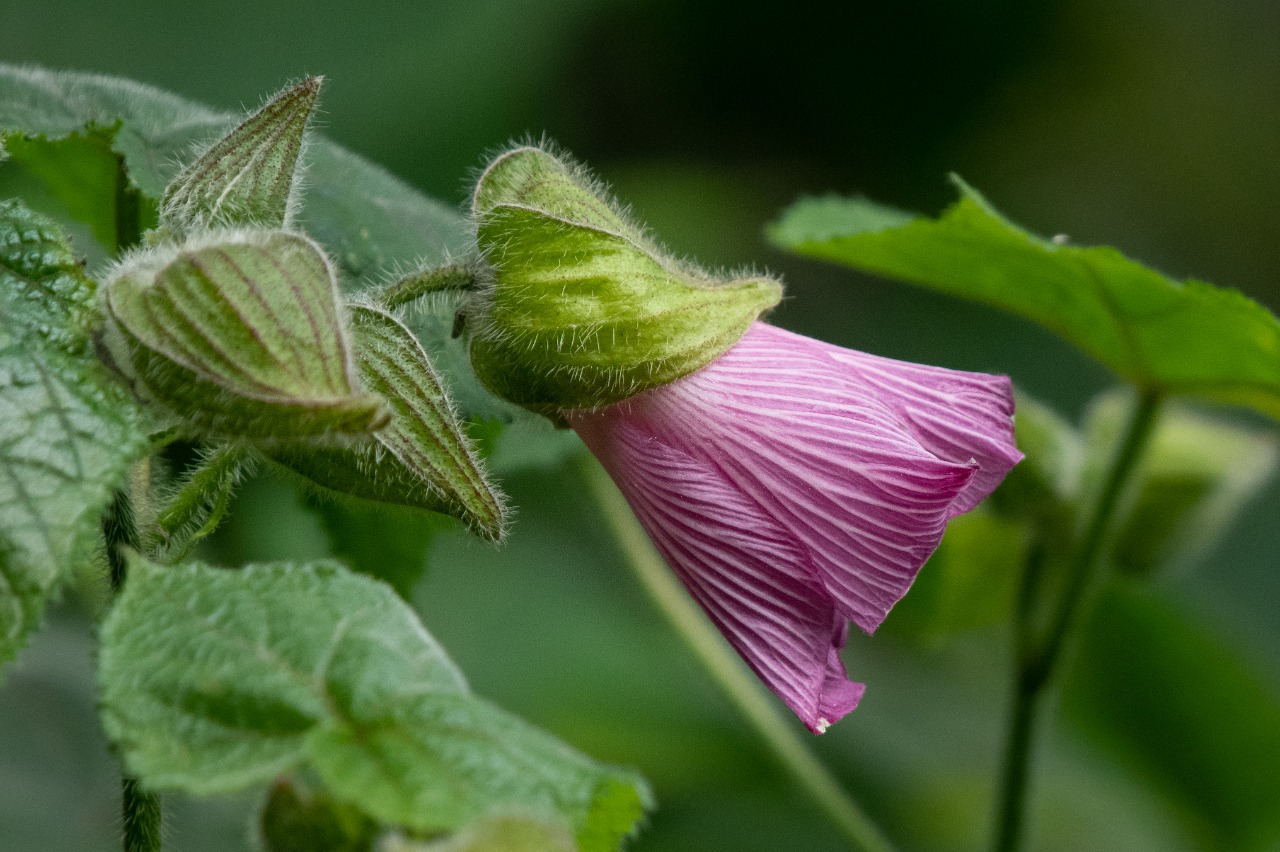 Flora
The vegetation types seen in the Park are Southern Sub-tropical Hill Forests and Southern Montane Wet Temperate Forests. 
A total of 389 plant species belonging to Pteridophytes and Angiosperms have been reported from the Park. Of these, four are critically endangered, 14 are Endangered and 24 are Vulnerable species as per the IUCN Red List. The Endangered Tree fern (Cyathea crinita), a highly restricted endemic species, has a good population in the park and is its flagship species.
Fauna
31 species of mammals, 123 species of birds, 18 species of reptiles, 19 species of amphibians, 124 species of butterflies, 19 species of odonates and eight species of ants have been reported from the Park.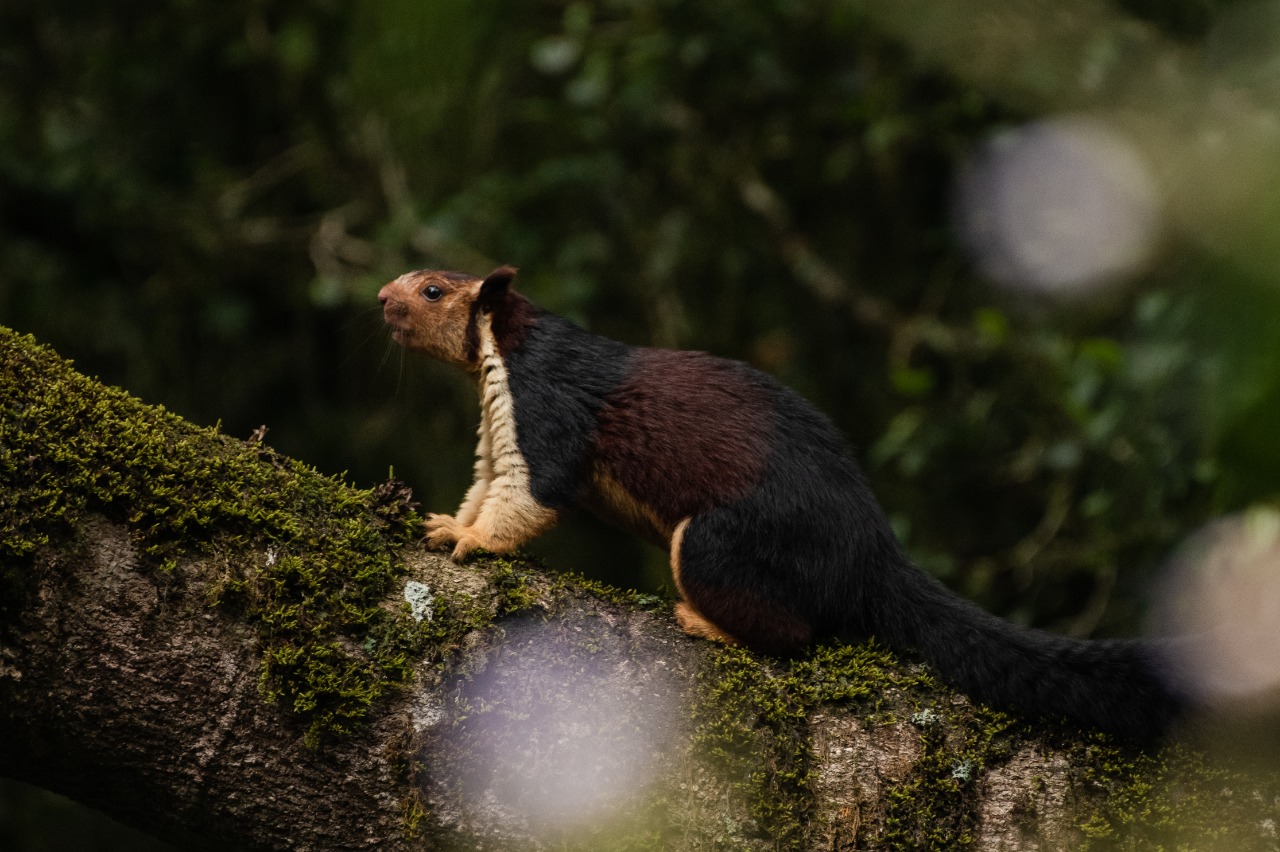 Indian giant squirrel (Ratufa indica) Photo: Dhruvaraj S
Tourism
The Park is a popular tourism destination. There is an information center at Methappu, the entrance to the park and the view of Anjanad Valley from Methappu is not to be missed. Other facilities include two huts and a trekking trail.
For details and booking: https://munnarwildlife.com/
How to reach: 
Closest town: Marayur
Nearest railway station: Aluva
Nearest airport: Cochin International Airport