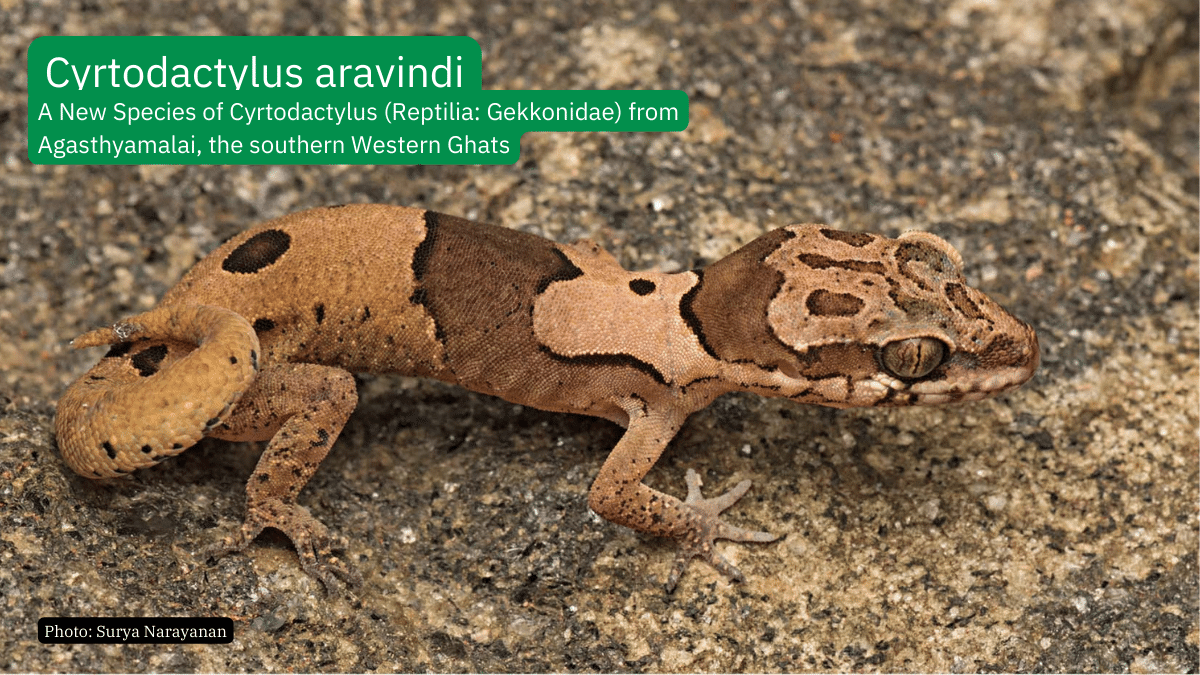 Researchers have discovered a new species of bent-toed gecko from Cyrtodactylus aravindi the Agasthyamalai hills in Western Ghats. Bent-toed geckos are found across the south and southeast Asia with 330 species and about 42 species are known from India. Previously, only three species of Bent-toed gecko are known from Tamil Nadu and this new addition makes it the fourth species. The new species is described based on its distinctness in the morphological and molecular DNA data. Morphologically, based on the colour pattern, Aravind's bent-toed gecko is more similar to a gecko that is known only from Sri Lanka Cyrtodactylus yakhuna but from which the new species has significant difference in the genetic data.
The new species is named after Indian malacologist Dr N. A. Aravind from ATREE, Bengaluru and the common name is suggested as Aravind's ground gecko. He is working on the systematics and evolution of Indian snails for over two decades.
Aravind's ground gecko is so far known only from two locations (Muppanddal and Thuckalay) in the Kanyakumari district falling within the Agasthyamalai biosphere reserve in Tamil Nadu. The Agasthyamalai region is known for its rich endemic animals that are found only within a restricted distributional range. In recent times, several species of snakes and lizards are described from this region, highlighting the rich biodiversity and the importance of this landscape.
The team consisted of eight researchers from different organisations including ATREE Bengaluru, KFRI Peechi, St. Joseph's College Irinjalakuda and Senckenberg museum. Surya Narayanan lead the study with other researchers Dr. Deepak V, Dr. Sandeep Das, Nithin Divakar, Rajkumar KP, Roshin Tom, Hopeland and Amirtha Balan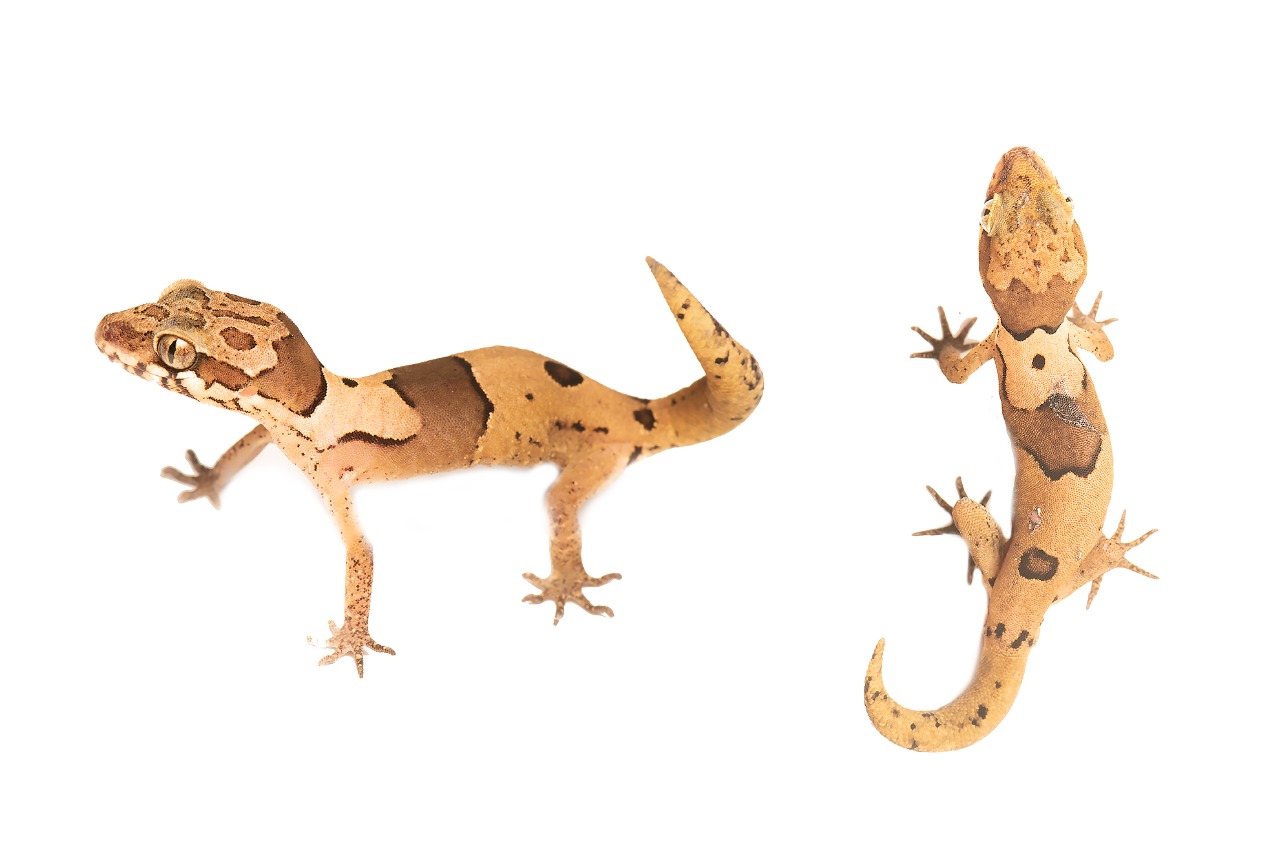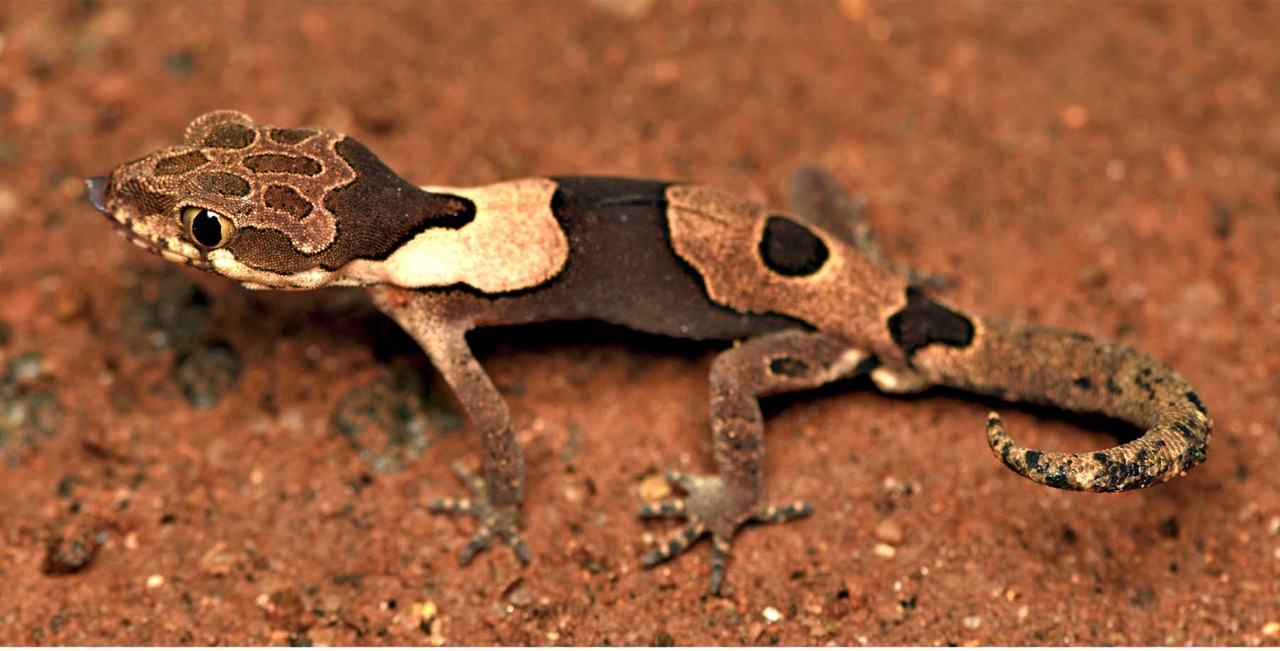 Narayanan S, Das S, Balan A, Tom R, Divakar N, Kp R, Hopeland P, Deepak V (2022) A new species of Cyrtodactylus (Reptilia: Gekkonidae) from the southern Western Ghats of India. Vertebrate Zoology 72: 729-743. https://doi.org/10.3897/vz.72.e89660